​

Does Red Ball Express have Handicapped friendly transportation?
We take any physical impairment into account: simply discuss this with our booking administrator. However we can only accommodate foldable wheelchairs. We cannot unfortunately cater for non walking passengers who need to remain in their wheelchair.
​

Is Bayeux the best place to stay in Normandy near the landing beaches?
Absolutely! Bayeux is a charming, truly historic, French town, with much in the way of its medieval infrastructure intact. Bayeux is also the point of departure for all of our guided tours. The hotels are comfortable with many French restaurants offering the best of French cuisine. While you are in Bayeux, you can travel around the town easily on foot, and see such sights as our 11th Century Cathedral, and the famous Tapestry of Normandy in one of our local museums.We can recommand you some hotels and restaurants in Bayeux, follow the links.
​
​

What time does RBE depart? What time does RBE Arrive at destination?
Please check all the necessary details on summarised itinerary.
​

We do not want to be picked up at the Place du Québec or Place Saint Patrice with other clients. Can you pick us up at our Hotel?
We will have 2 pick-up points to be as close as possible to the main hotels: place du Québec and place Saint Patrice.
Out of respect to all of our clients on our trip, we cannot accommodate special pick-ups at individualized hotels. However, if you need assistance in your arrival at our appointed place of departure, we will be glad to assist you with means to get to the point of our departure, if possible. The Place du Quebec and place saint Patrice are very easily accessible from most locations by a short, enjoyable walk.
​

How about tipping our guide?
Tips in France are not included in the tour fees. We appreciate tips- and believe they are an expression of appreciation for what we hope to be an optimum tour guiding experience for you. We hope that our hard work will lead you to tipping our guides.
​

​

How about food and drink? Can we bring it along and eat it in your bus?
Since you'll start our trip at 1.30pm from Paris to Bayeux, you'll have time before for your lunch, Paris is full of delicious French bread bakeries.
However, we can provide water and snacks (not included in our fee). Please ask your hostess- guide who will be delighted to serve you during the stops!
​

How do I dress for one of your tours?
The way you dress depends on the season. The Weather forecast is easily found on many websites. However we do recommend in all seasons that you bring an umbrella and/or rain coat just in case. It is a good idea to wear good, sturdy and shoes as well since we will be doing a bit of walking.
​

Can we stop during our tour for shopping at the local merchants?
Unfortunately not… Out of respect for our other tour clients, please be sure to bring batteries for your camera, water, cash for paying the guiding fees before you get on the tour transport.
​

Can we do the tour with children?
Yes, parents are entitled to a fabulous holiday too! Be mindful though that we only apply a discount under the age of 4 as we feel older children can enjoy the benefits of the tour.
​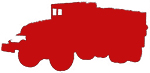 ​

Lost property?
We cannot take the responsibility for lost property, if you realize that you have left something of value on the coach, please contact us ASAP, we will aim to return it to you before you leave Bayeux. If you realize that you have left something behind but you have already left Bayeux, we can return it to you by post/courier service back to your home address at your cost/ postage due. We regret that we have to apply this policy but we have in the past sent lost property back to their owners trusting them to refund us and we were not.
​

Does this tour/shuttle run every day?
Yes, there is a departure from Bayeux and Paris every day, rain or Shine...
​

Can I bring my dog?
We really appreciate them, but we are not sure that a bus trip won't be too long for them...
​

If we are late, will the coach wait for us?
Unfortunately we will have to leave on time as we run a tight schedule. The best is to be 15mn early.
​

How can we expect to be transported during our tour with your company?
Our fleet of vehicles is composed of: for the Mont Saint Michel, a minibus seating up-to 8 people, and buses seating up to 50 people for the Bayeux – Paris – Bayeux journey.
We aim to provide comfortable seating and our boots can fit additional luggage .All our vehicles are air-conditioned and equipped with WIFI connection.
​

What time do Red Ball Express' Tours begin?-- When do they end?
Please check all the necessary details on Summarized details of all tours.
​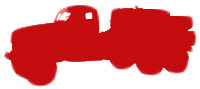 ​

How do we pay for our tours with Red Ball Express?
Pending a secure online payment in our website, please provide your credit card number, expiry date and CVV number to our secretaries, Hope or Becky, in order to confirm your reservation.
​

Do you offer special pricing for students, or "student discounts"?
The only discount we offer is for Children under the age of 4, and we offer free spaces to WWII veterans.
​

I am a WWII Veteran… Does Red Ball Express make accommodations in the Tour price for me?
Red Ball Express believes that all Veterans have already paid the ultimate price and therefore we offer our Tours and transport with no charge to all veteran of this conflict. We believe out of respect, gratitude and humility that this is the least that we, the French ancestors of this conflict, can do for the ultimate sacrifice they paid for our freedom and the freedom of the world from Nazi tyranny. We hope that this small gesture of gratitude is expressive, in a larger demonstrative sense, of our gratitude for what was done for all of us, by so few.
​

​

If we are late, will the coach wait for us?
Unfortunately we will have to leave on time as we run a tight schedule. The best is to be 20 mn early.
A train, a plane or a boat will not wait for you if you are late ... Our company, in respect for other passengers, cannot leave late.
​

Will I have to pay for my seat if I get to the meeting point late and I missed the departure?
Unfortunately yes! Your seat will have been reserved in advance and we can not differ from our late cancellation or no show policy that is the same with any company.
​

Could I, by calling the Red Ball Express office, inform of my delay and request that the coach wait for me?
Unfortunately not, we are strict about the time of departure and arrival. The legislation in France is very strict on driving times and rest time for drivers. If we do not respect the rules, the company faces a heavy fine.
​

Should I book my seat in advance?
Yes you will need to book as early as possible. Certain times of the year are busier than others. We advise you to contact our office to check availability.